Link-Belt RTC-80100 rough terrain crane
Manufacturer: NZG
Scale: 1:50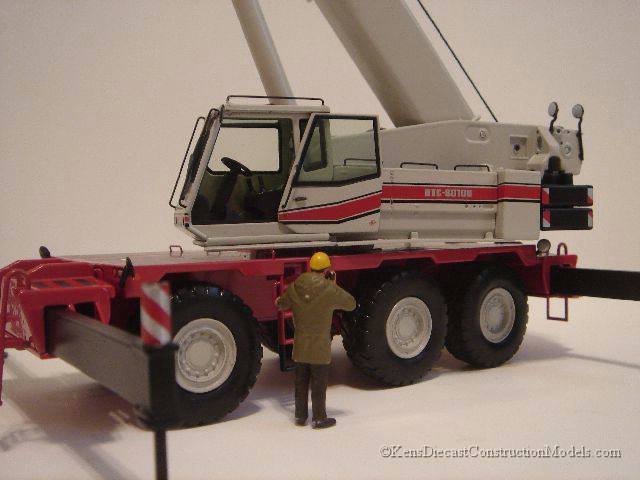 Here is the NZG Link-Belt RTC-80100 rough terrian 100-ton capacity crane.
You can get an idea of the machines size with that man beside it
Nice cab with side joysticks and raised center sterring wheel
Cab door slides open and closed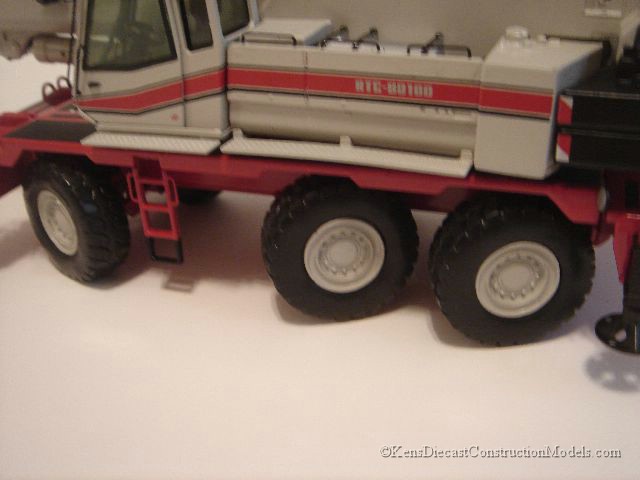 All wheel steering, front independent, rear two axles paired
View of the opposite side in crisp Link-Belt colors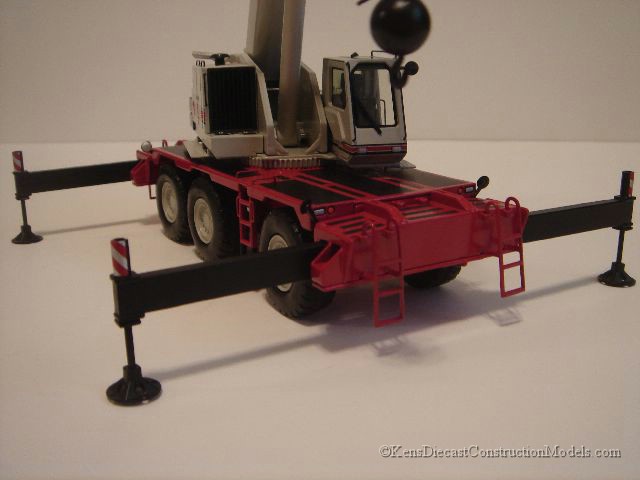 Four extendable screw down outriggers
Two pulley drums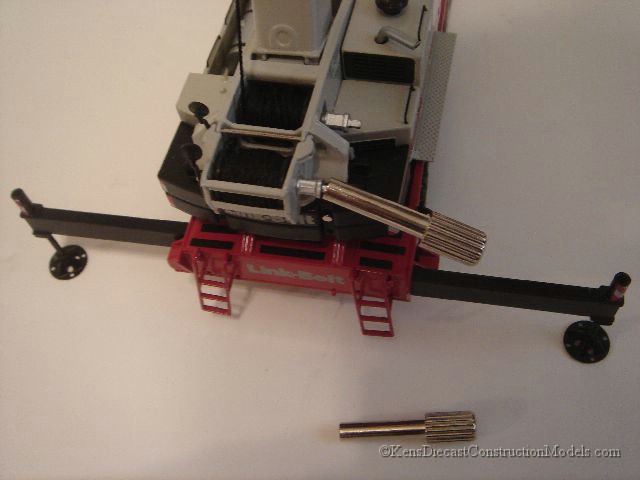 Two tools are provided for working the pulley drums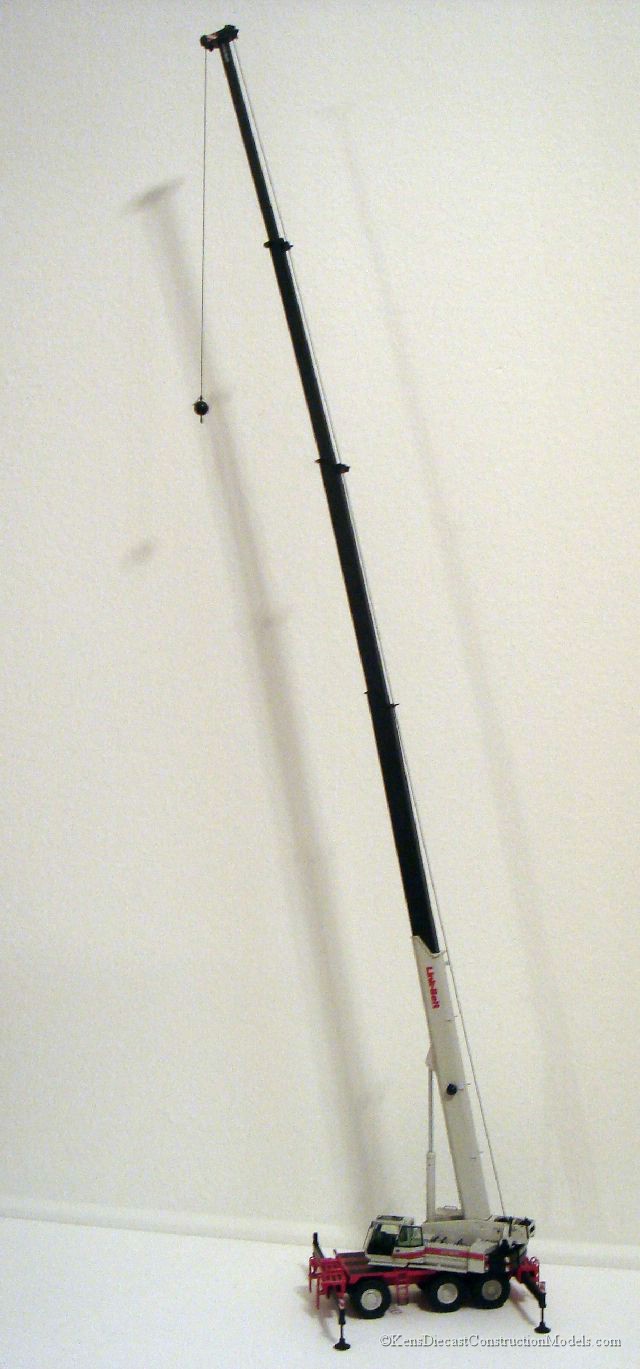 4 stage extendable boom
Boom alone fully extended reaches nearly 42 inches
With flip over jib in place- close to 50 inches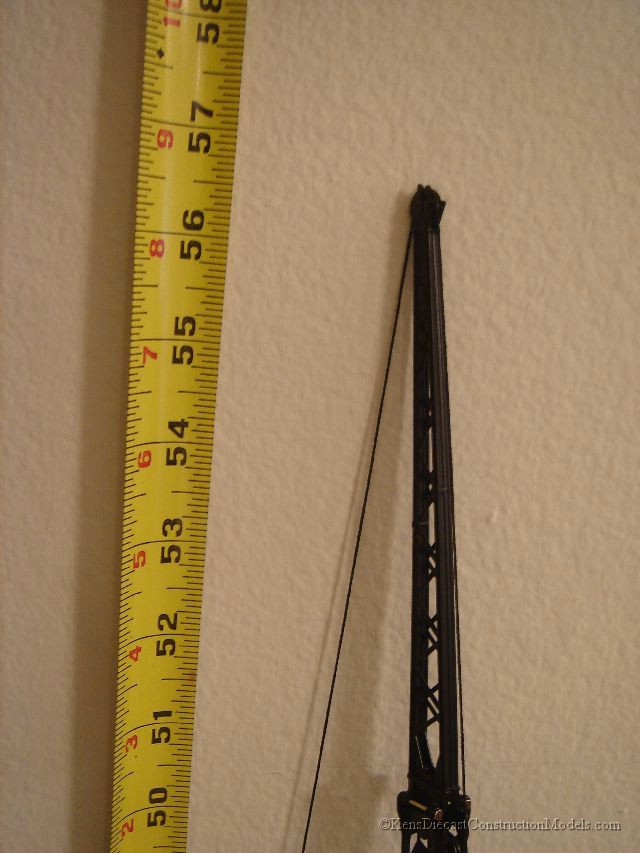 With full length of the jibs two pieces reaches just under 57 inches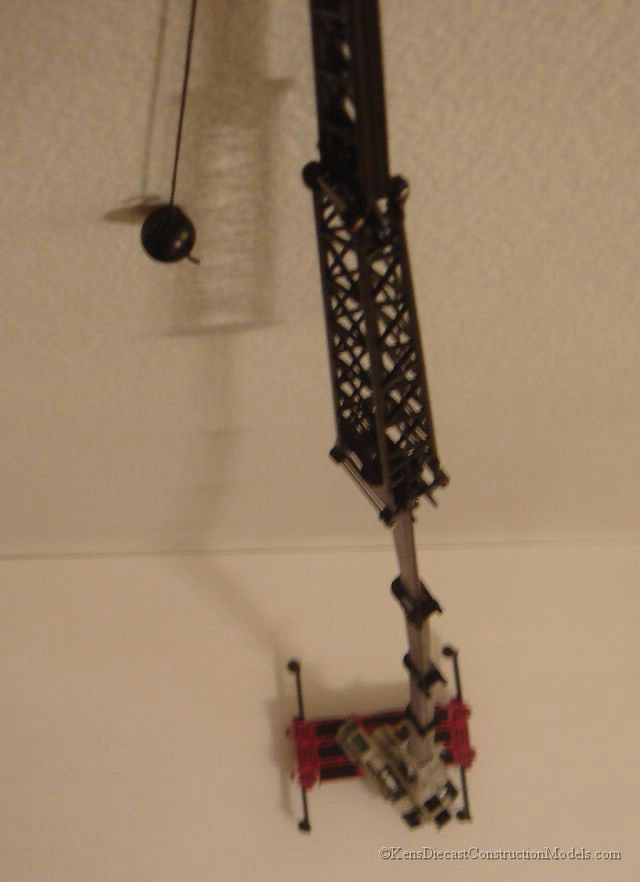 View from above
The rear counter weights are detachable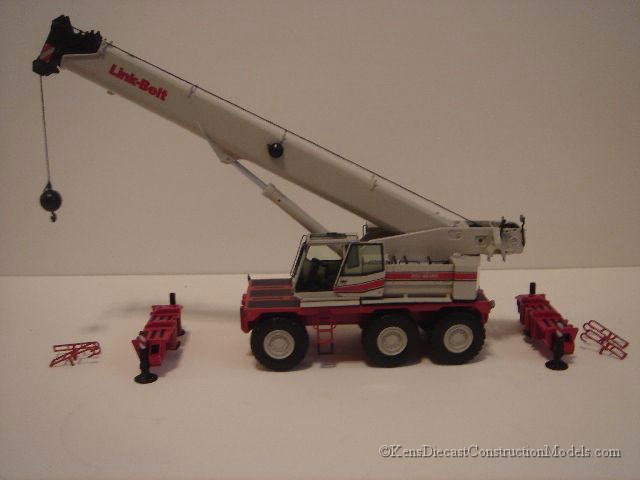 Front and rear counter weights w/ outriggers are also removable
Rear piece removed
Nice details even without the front and rear pieces in place like brake lights,
and side mirriors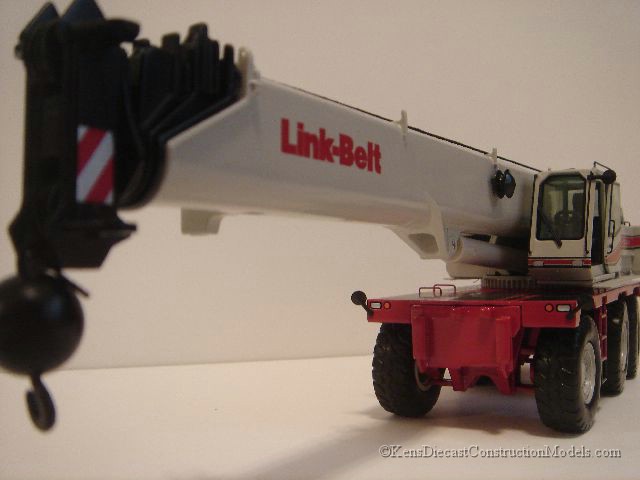 Same with the front, contains headlights and mirriors
Here's how the front & rear pieces work...
Piece is lowered onto the track above...
...and then once in place a locking brace is turned 90 degrees to secure it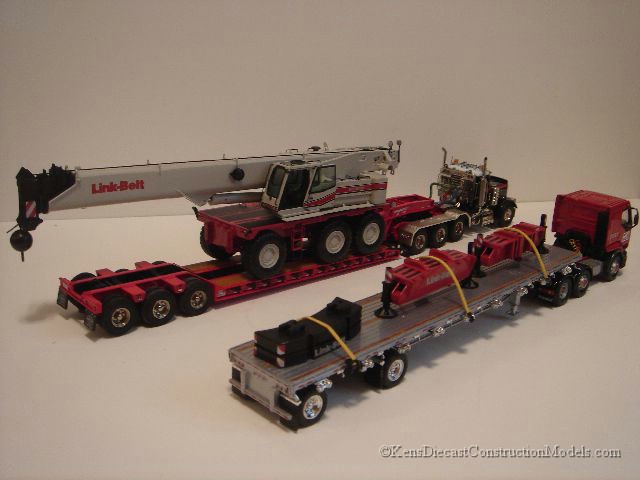 Shot of the nicely detailed RTC-80100 in dis-assembled in transport mode
Here's a pic of teh Link-Belt rough terrian crane in action adding counter
weights to a massive Manitowoc 18000 crane