LIEBHERR 996 Litronic front shovel
Manufacturer: CONRAD
Scale: 1:50
Here is LIEBHERR's Massive 996 front shovel
Its operator can't even see the top of its tracks its so big!!
This is a great model the only thing it lacks is interior cab detail
Extended this model reaches approx. 18.5 inches long!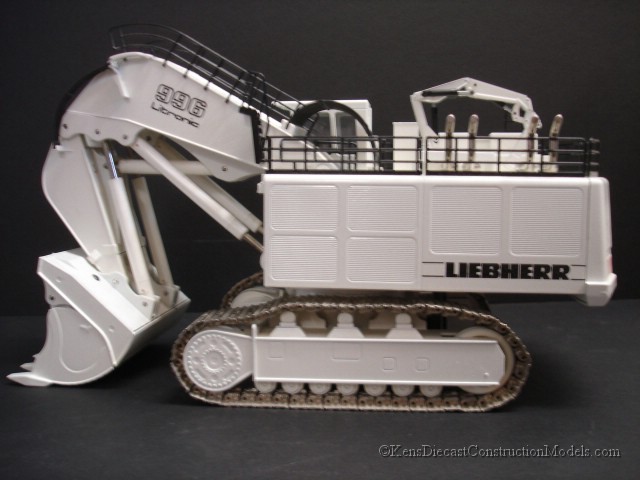 The left view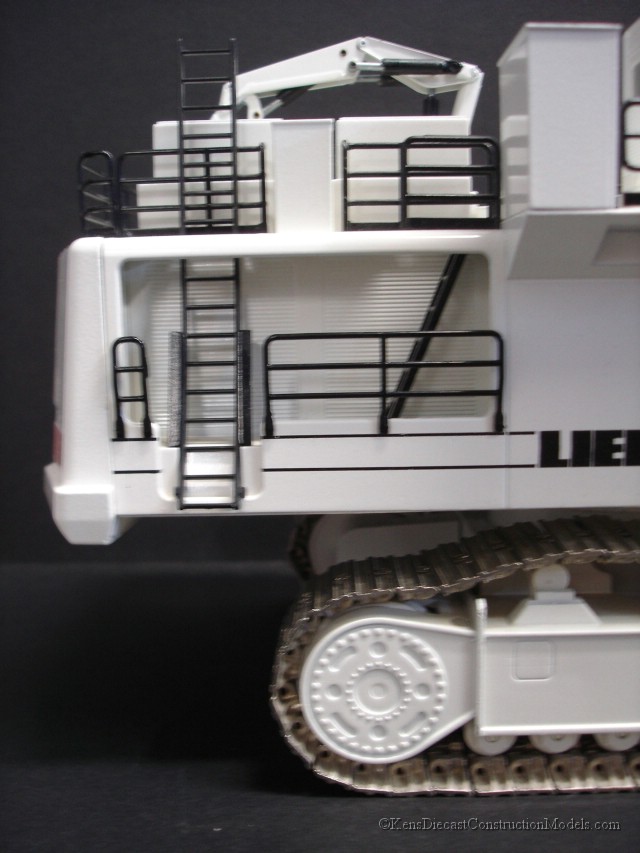 This model even features a slide-down ladder like the real machine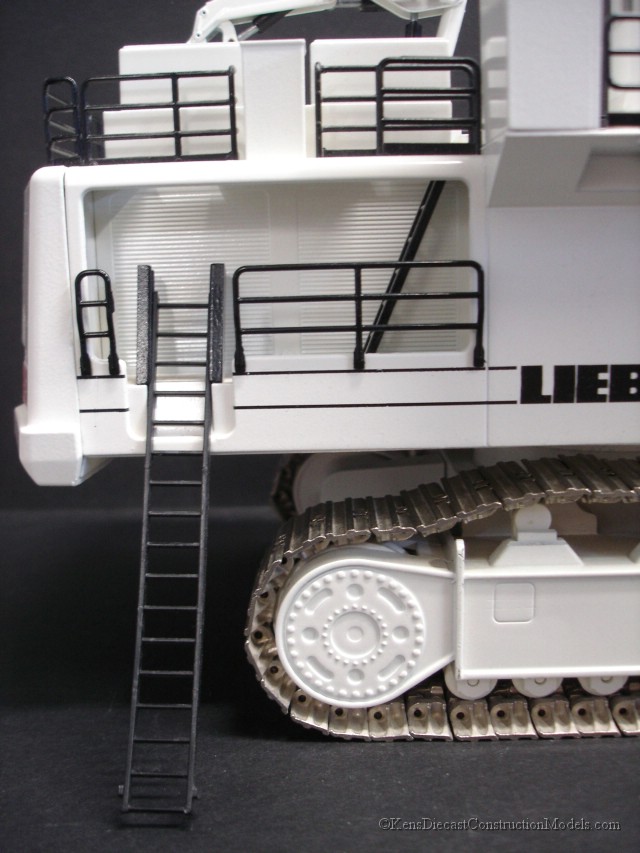 View of the ladder slid down
View of the rear and its gigantic counter weight
Heavy duty thick metal linked tracks
Fold out crane for engine access and lifting parts up to the upper level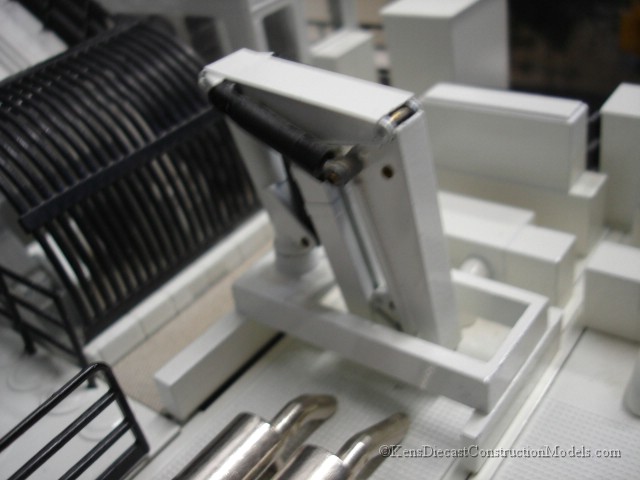 Crane shown here in folded up position
Removeable engine covers to revel the 2 HUGE engines
Here is a close-up of the engine compartment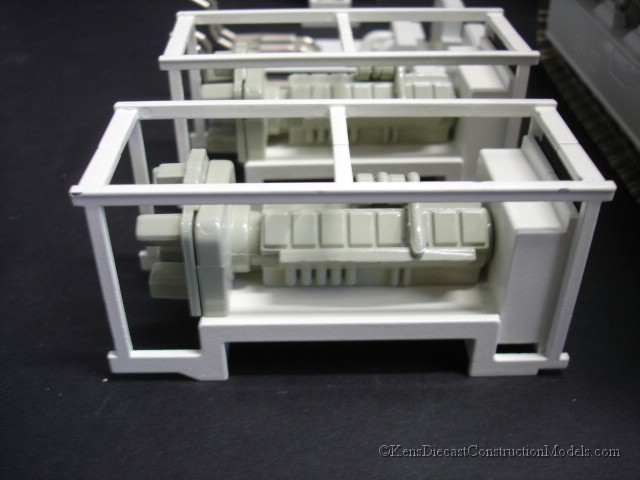 Both engines are detailed and also removable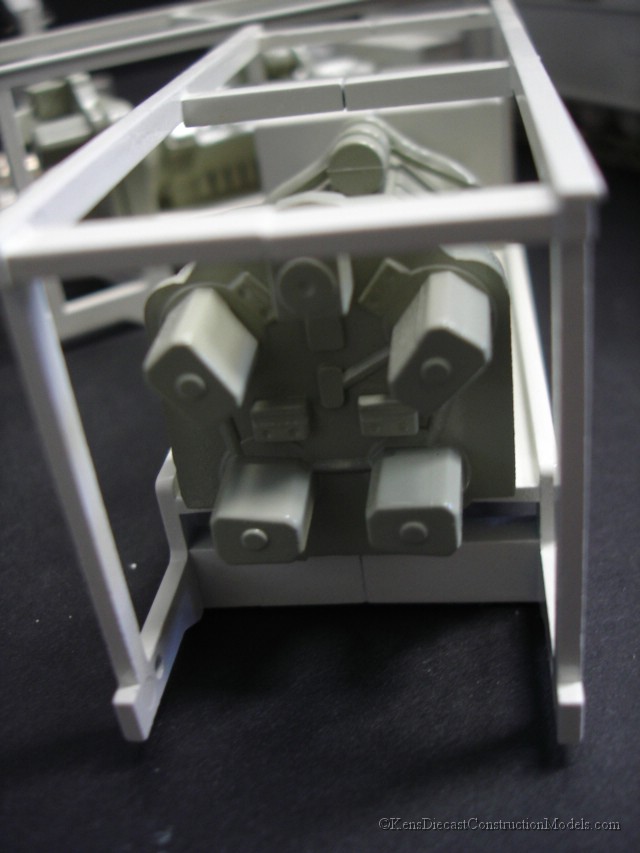 Heres a close up of one of the twin engines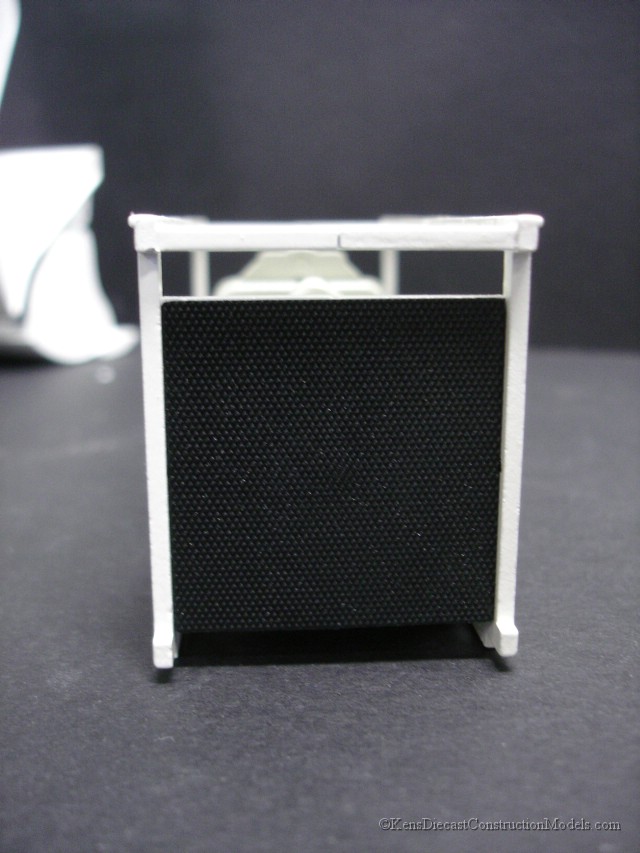 Radiator cover on opposite side of engine
The front features a staircase and ladder for the operator
View of the door to enter cab
More stair cases and railings line the boom and the many hydrolic lines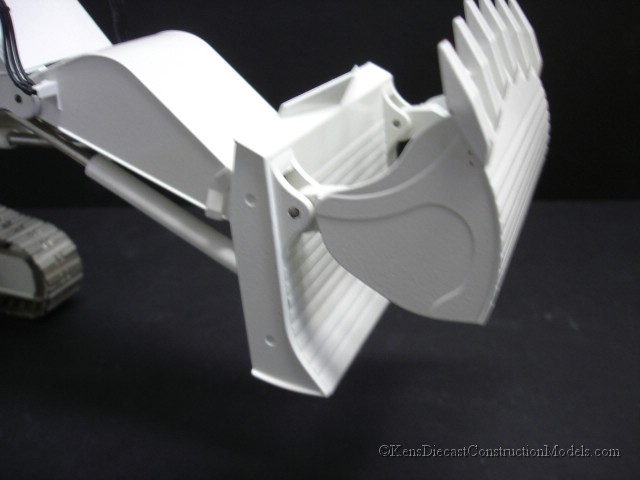 Fully functional shovel
Heres a close up of the toothed shovel
Reaches twice as high as the machine itself
Although this is the older version of the 996 with a white shovel I highly
recommened this or its new gray shoveled version to any serious collector...
Goes great when teamed up with the matching LIEBHERR T282 dump truck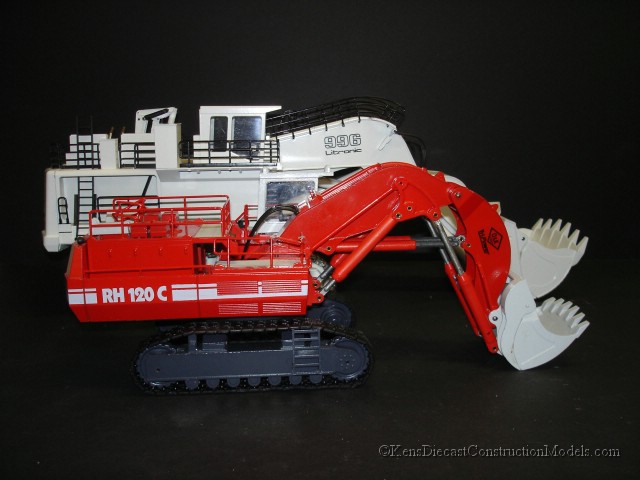 Heres a size comparison of the LIEBHERR 996 next to this O&K RH 120 C
...next to the CAT 5130B
...and next to its smaller brother the 984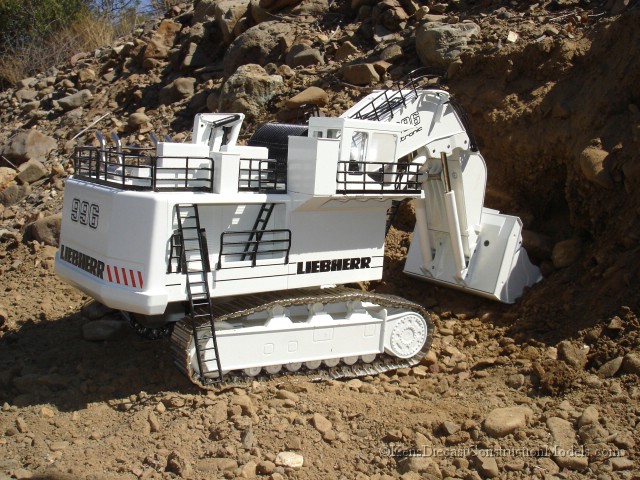 Working around the clock heres the shovel busy in action tearing away
at this rock hillside
And here's another picture of the 996 in action, loading up that
CAT 793C haul truck