CAT D10 push dozer w/ hitch
Manufacturer: CCM
Scale: 1:48
Here is the awesome CATERPILLAR D10 in 1/48 scale by CCM.
You can get an idea of this machines massive size by looking
at it next to that full sized man beside it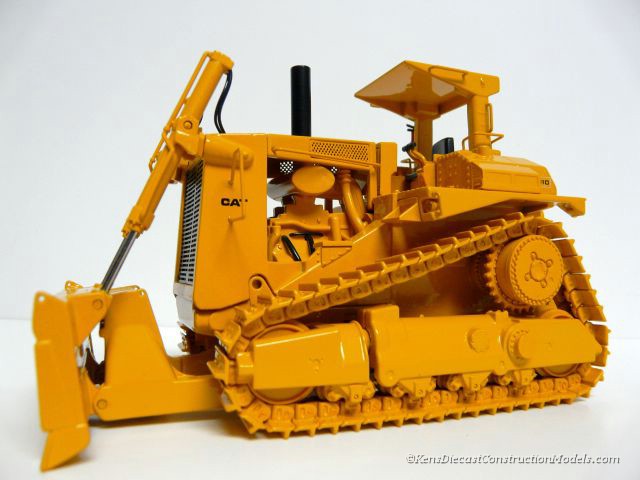 View of the left side- notice the insane detail with handrails & painted pins
Front view- Huge radiator, hydraulic lines on cylinders, cutting edges on c blade
View of the right side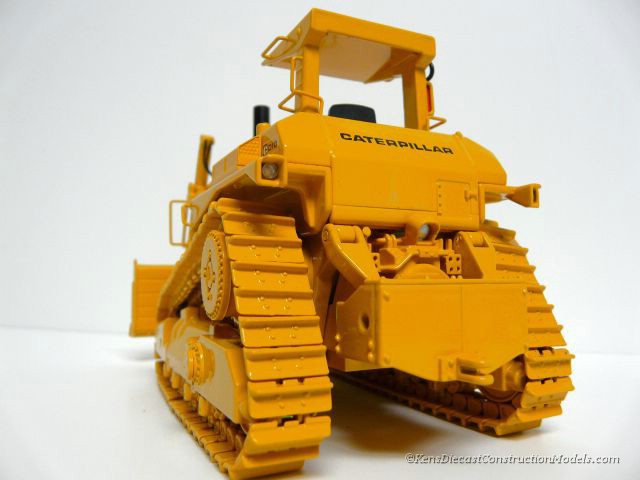 Rear view- The pushcat version comes with a pull hitch and black as shown
Fully functional c blade that lowers...
..and raises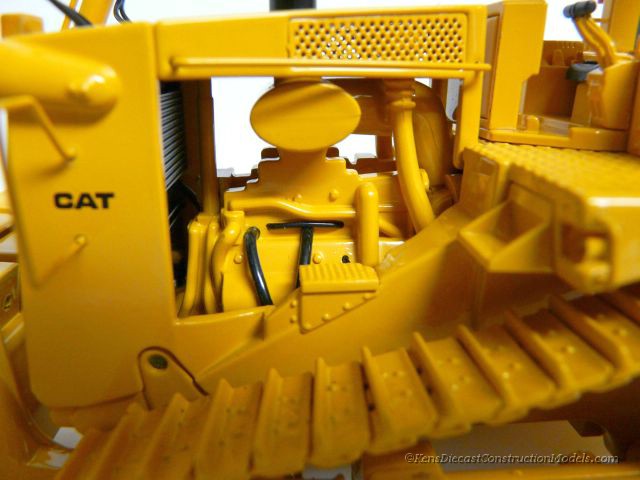 Detailed CAT D348 engine
Extremely detailed inside with steering clutch levers and gage display, the open
ROPS is also a great addition- even has a side mounted fire extinguisher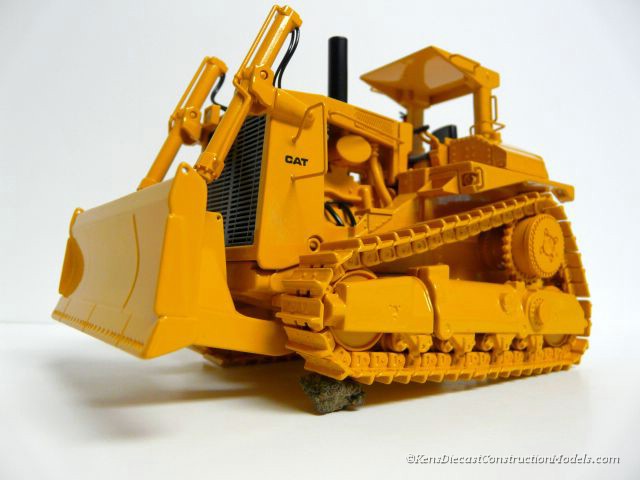 Fully functional swing frame that keeps blade and dozer level
Metal linked smooth rolling tracks
Working spring loaded track tensioners
Second photo to show working track tensioners
Shot from beneath to show working swing frame, belly pans, and shows
detail on the cushion blade- notice the 4 cushion springs
This highly detailed model is also available in a standard blade
w/ ripper shank version from CCM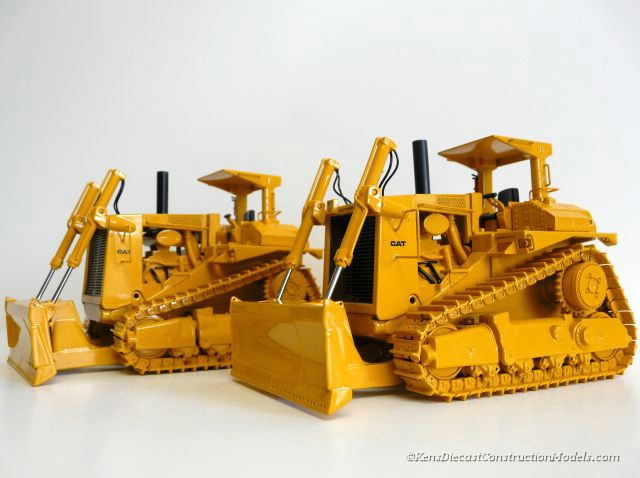 This amazing model is in a limited edition of only 1000 being made so just
one wasn't enough for me... I don't think 2 will be enough either!
Another shot of the pushcat pair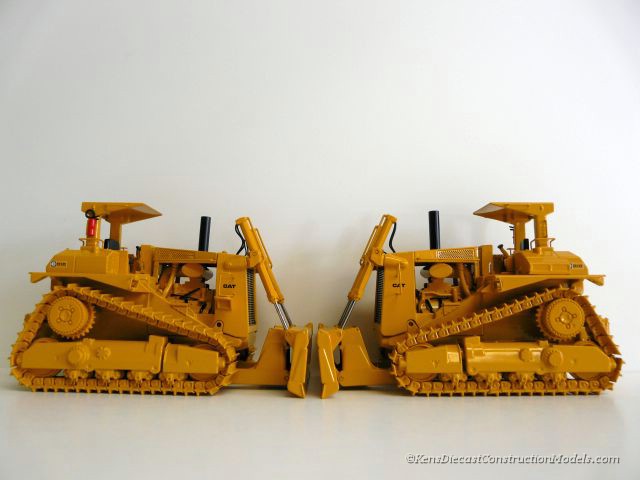 ...and another
...and how about 1 more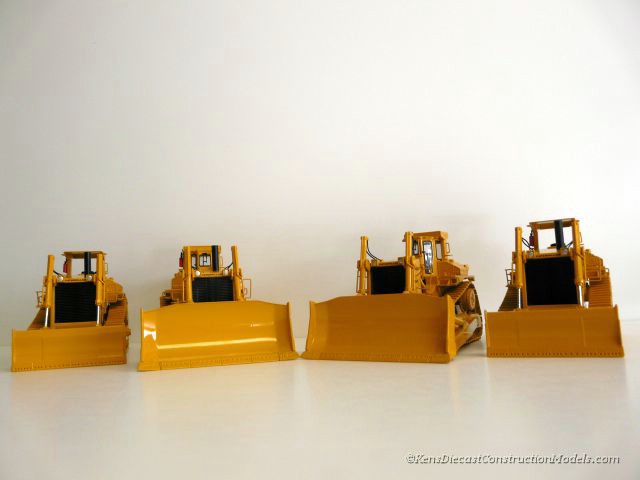 Group photo of the D10 fleet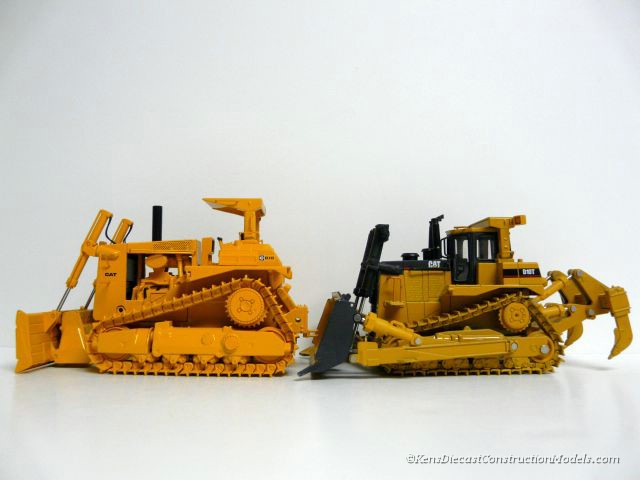 Comparison shot of the D10 next to a D10T
Comparison shot of the D10 next to a D11R
Here's a great shot of the D10 in action pushing a 657 scraper that
needed to get a short deep cut in fast
The last pic of this great piece by CCM is a shot of it cruising down
the highway on a big 9 axle lowbed