CAT 657G scraper
Manufacturer: NORSCOT
Scale: 1:50
Here is the incredible CATERPILLAR 657G scaper by Norscot, just look
at the massive size of this beast next to that full size man
Side view of the mammoth beast.
Look at all the rivits-All are factory painted! Great job Norscot!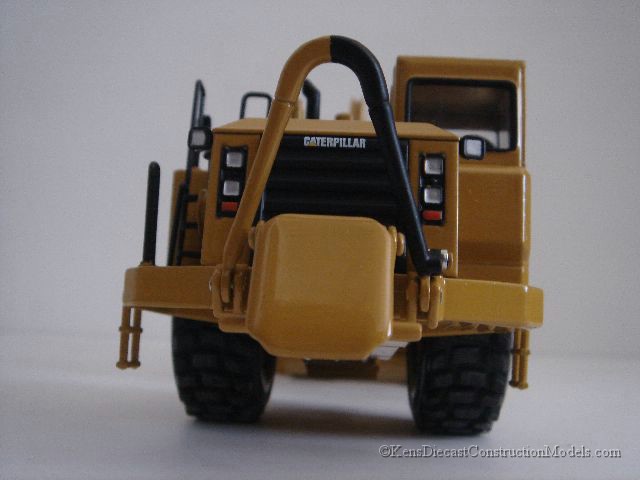 Front view
Other side, again notice how all the rivits have been painted
The rear
Scraper has twin engines, here's a shot of the detailed rear CAT engine
along with the satin black METAL railings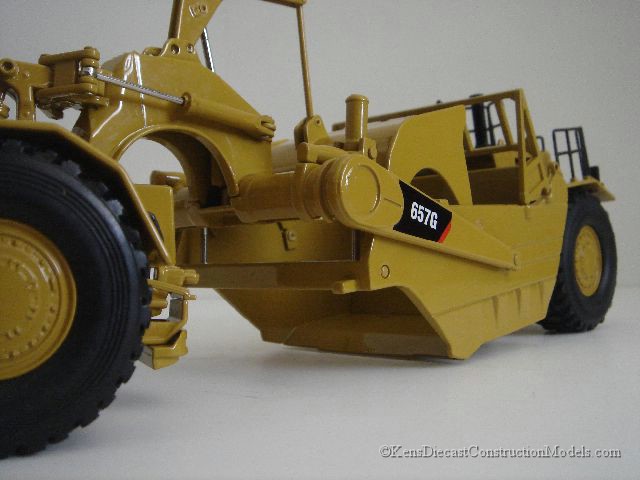 The huge scraper bowl lowers down and the apron can be opened up
Apron opens and closes
Bowl also raises
Shot with apron open and bowl down
Shot with apron closed and bowl raised. The only flaw with this model is the
fact that the ejector isn't actually functional (the box even says "operating
ejector" on it) but that doesn't really take away from all the
rest of the insane details!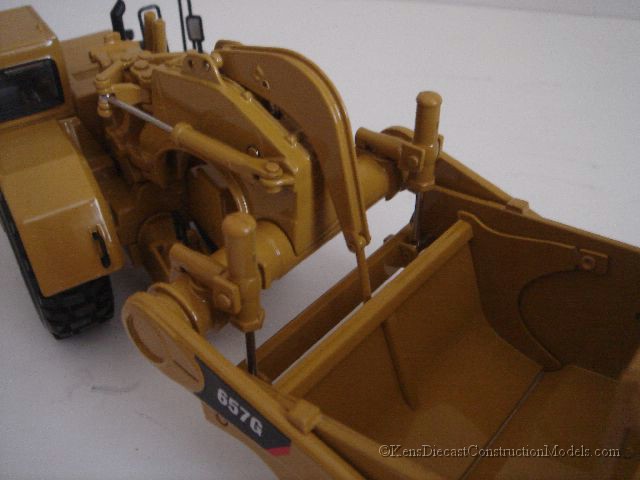 Overhead view of the hydraulic bowl cylinders and apron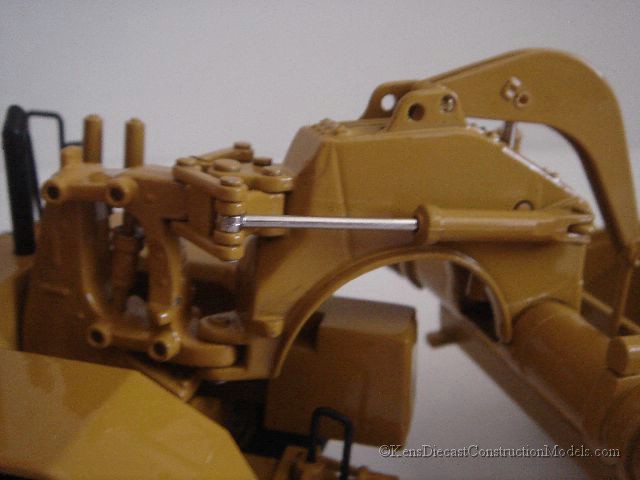 Hydraulic articulating steering
The amount of detail for the price is insane from the painted rivits, metal
railings, and even CAT ACERT engine decals!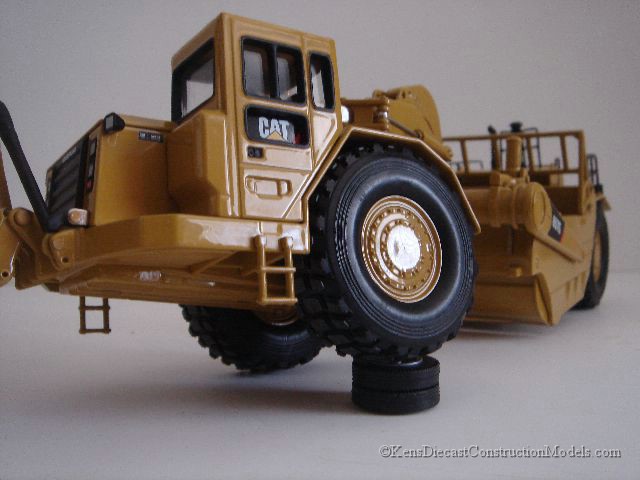 The articulated suspension system at work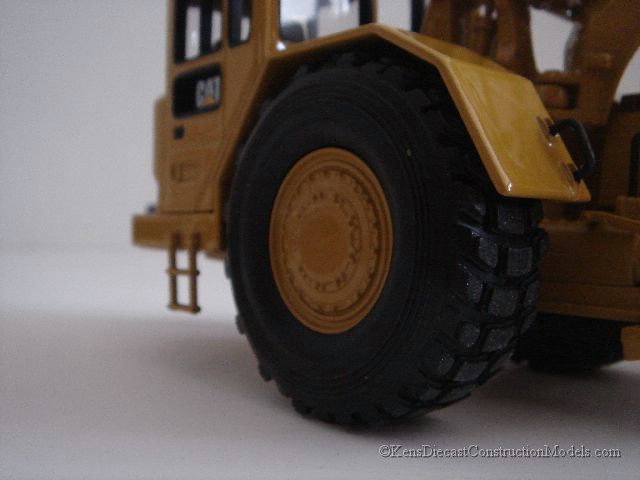 Huge rubber tires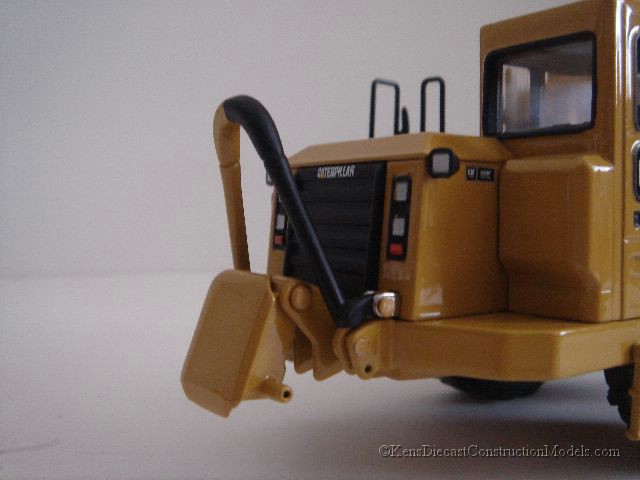 Operating front push plate & bail w/ glare protection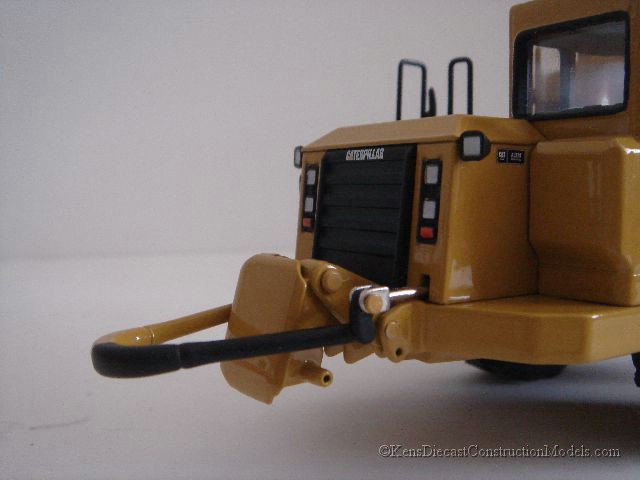 Bail down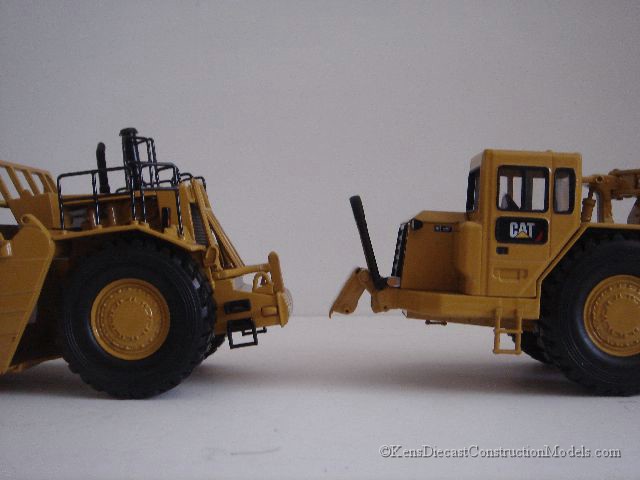 Preparing to link...
contact made...
...bail lowering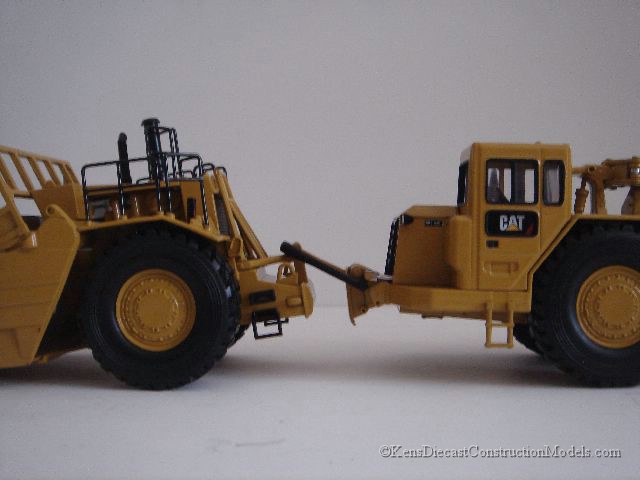 ...and linked
Comparison shot of the CAT 657G next to the smaller CAT 631E scraper
Side comparison
And rear comparison
The 657G next to the 623G
Rear big brother little brother G scraper comparison
Since almost every contractor in my area uses 657's buying just one or two
was out of the question... Here's a group photo the new 657G fleet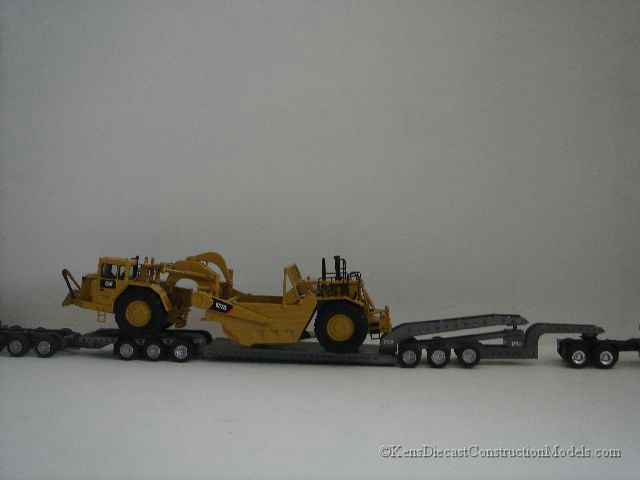 Ready to begin reshaping the earth the 657G scraper heads off to the jobsite
Shortly behind the first scraper another leaves the yard on a seperate lowboy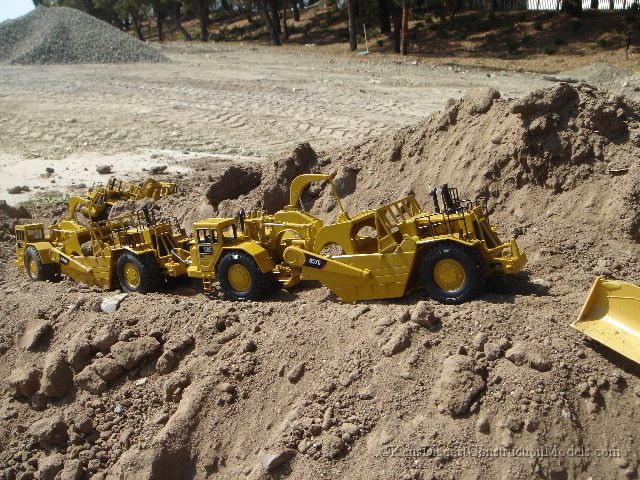 Here's a few 657G's in action scraping down a hillside reshaping the land
And here's some more 657's at a seperate job this one above is getting a
little helper push from a CAT D10T dozer